A small community-oriented police department striving to promote peace and enforcing the laws of the great State of South Carolina and of the United States of America.

2469 Main Street,

P.O. Box 277,

Elgin, SC 29045

(803) 438-9917 or (803)425-1512 

Fax (803) 408-1155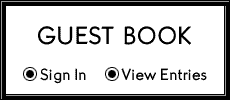 H. Harold Brown - Chief of Police

This page was last updated on: July 28, 2014
If you detect any problems with this site or have any

suggestions for this site contact the Webmaster,

Lt E Hines.

What do I do IF?
Click on the link for answers to some common questions related to law enforcement.  Let us know if there are more questions we can answer. 
BREAKING NEWS! 

The United States Immigration and Customs Enforcement (ICE) office has asked us to post this link to improve their communications with victims and witnesses concerning criminal Aliens' release